Organization Level Summary
Account Access Levels - The application supports up to six levels of an organization. Most often accounts are set up at the Employer level with Locations and Departments below. Some accounts have operations with multiple corporate entities. These are Employer Groups. Some accounts are TPAs or Administrators of associations or groups. These are Master Groups. "Not Available" is displayed on higher levels if you do not use this service.

User Login - This column indicates the level that the User is assigned. The User has access to data in that level and all levels below.
Pick Setting - This column indicates the [ << Pick Level ] that the User has selected. The default Pick Level equals the User Login Level until the User selects a lower one. Pick levels are selected on other pages in the application, usually when using the Organization Selection Form. The Pick Level can be reset to the login level by using the reset button on the Home page bottom.

Level - Titles FROL uses to refer to each organization level.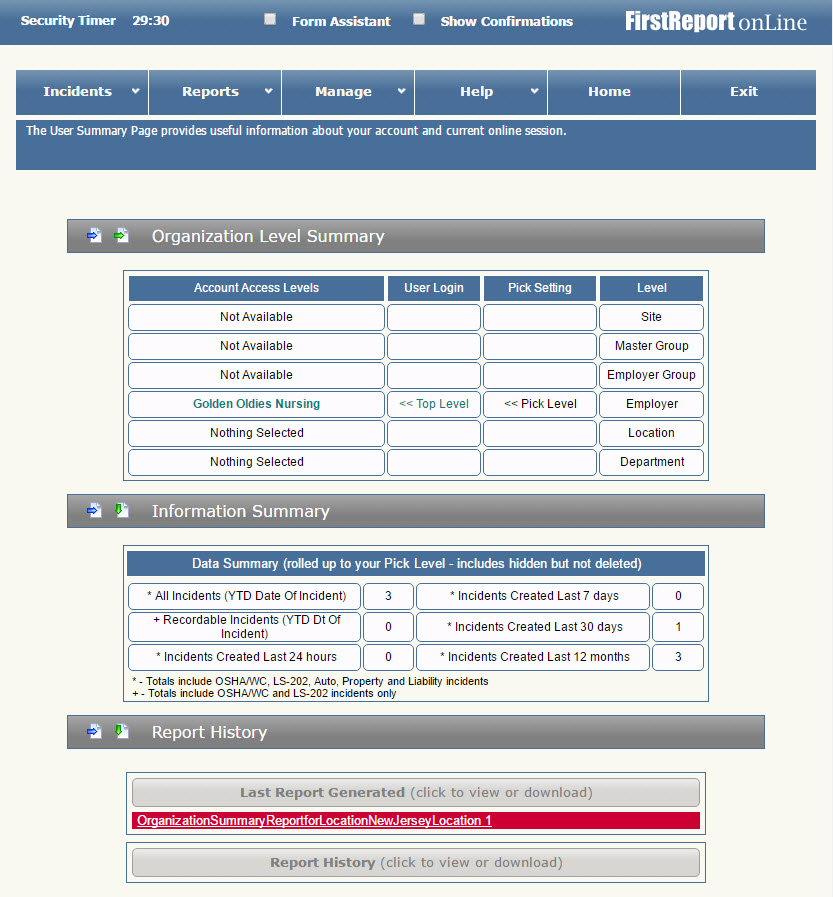 End Article
---