Announcements - Help
Announcements. This information will change as needed. If more words or pictures are needed, you should follow the More Details link. These messages are common and system wide. The targeting will be toward topics not specific customers or users.
If you have a concern or question about an announcement, please send us a support ticket and we will get in touch with you.
If you have a topic you think could be addressed in an announcement that would be useful for all FROL users please include that in a support ticket as well.
Support tickets can be easily created at the Help button in the Task Menu a top the application.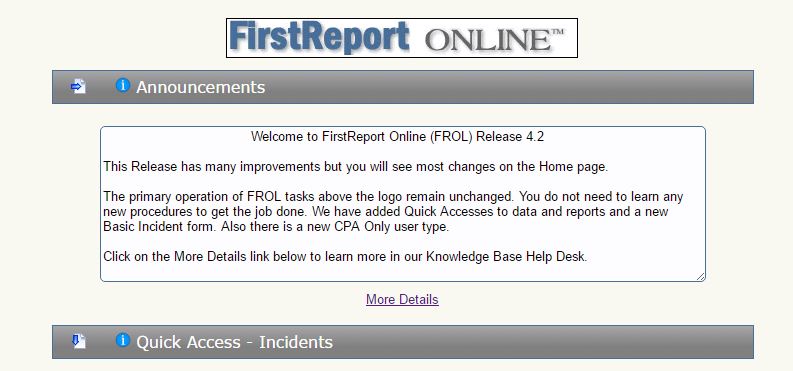 End Article
---