Quick Access - Incidents
Quick Access - Incidents. Here you can see a rolling list of the most recent records you have worked on. Data will be organized and displayed using a widget that allows column sorting and resizing. The magnifier pops a quick view of key information. You can make some "Favorites" so they stick around awhile instead of rolling off the list. In Manage, select a record and go directly to the CPA or notes forms for it. Report, lets you generate the variety of incident reports without have to open the record. Select Record under the Edit button to actually open the full record in the standard Edit mode.
Incident Menu Buttons and actions
Favorites
"Add To Favorites"
"Remove From List"
Manage
"Notes"
"Track Costs"
"Analyze"
Report
"Incident"
"Incident Export"
"Osha 301"
"CP Analysis"
"Cost Details"
"Cost Export"
Edit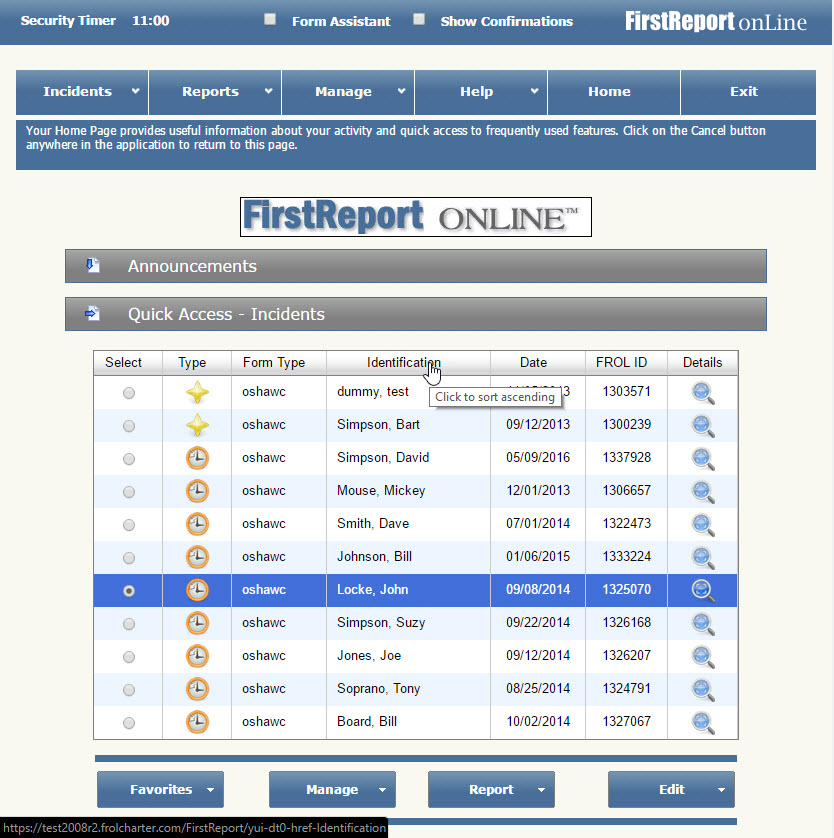 End article
---