FirstRecords is preparing to release a new version of FirstReport Online in three (3) phases. (4.1, 4.2 and 4.3)
FROL 4.1 is planned for April 24, 2016. It will occur on a Sunday morning. Although this release will not change the menu choices and functions, the menu layout will change.
We plan FROL 4.2 to follow in a few months. FROL 4.2 will include some new functions and navigation but retain this new general layout. So look for previews to that release in announcements ahead.
Here is a list of the changes you will notice and also some screen images.
New www.zurichfrol.com Login tab. Released 3/19/2016

Alternate Login for mobile or small window. Released 3/19/2016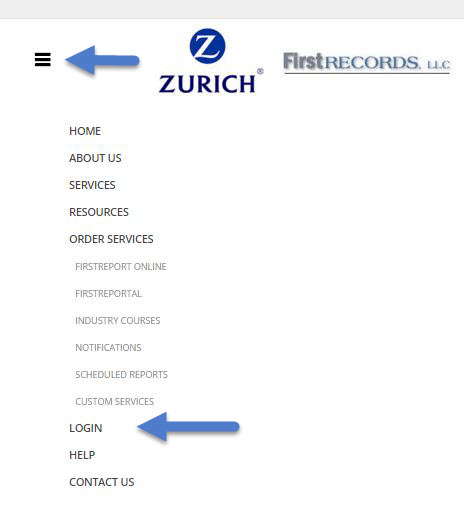 New Login entry boxes work the same.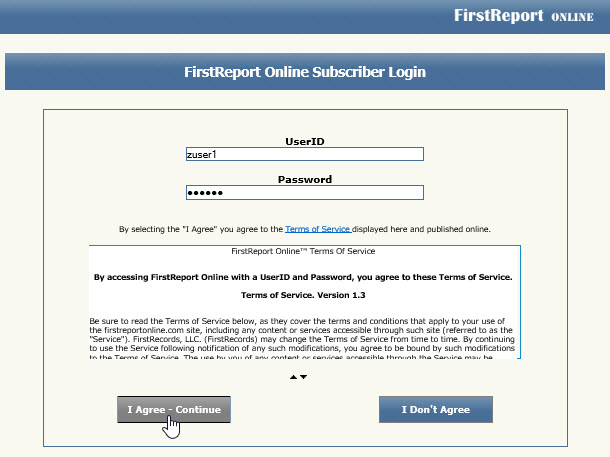 New Welcome Screen while your account loads.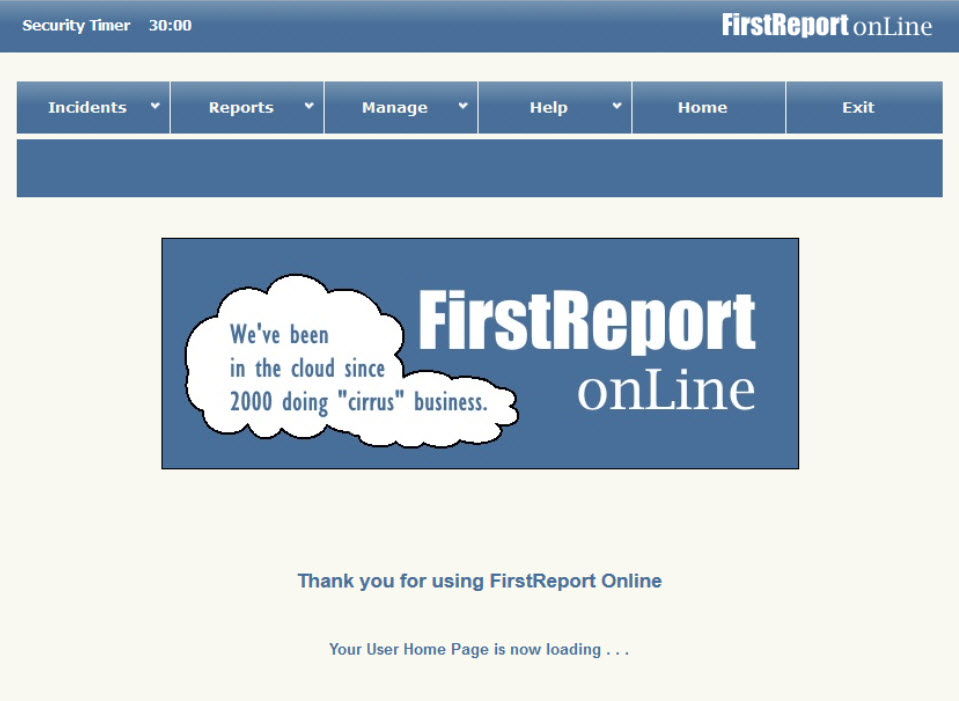 A new User Summary Home screen. Note Form Assistant in top bar.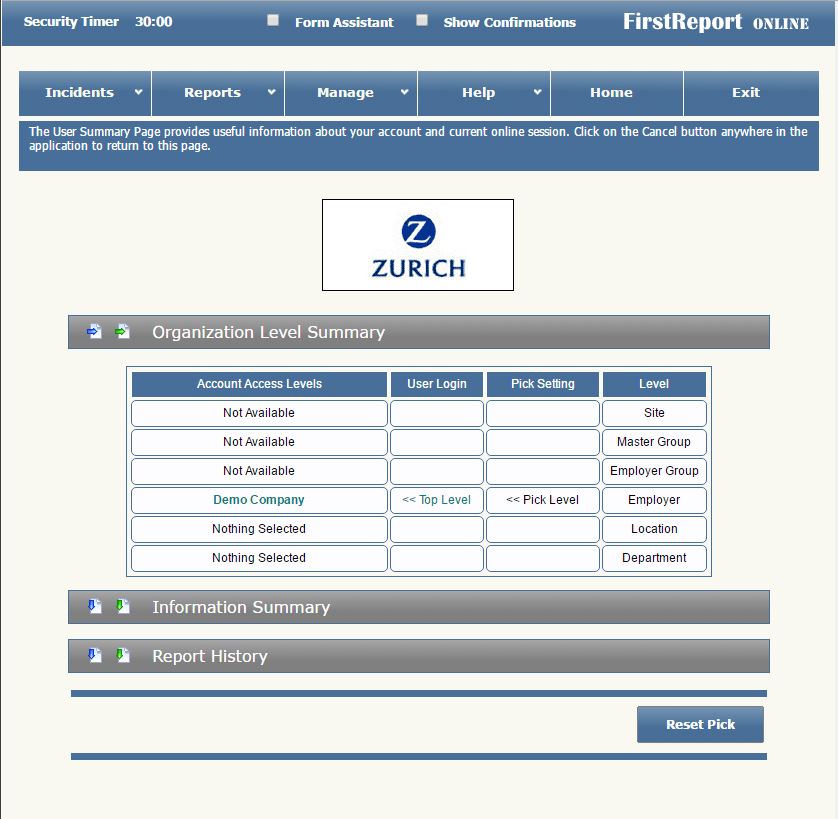 A new Task Menu layout uses the same command options.


Sample of the Incident Search form.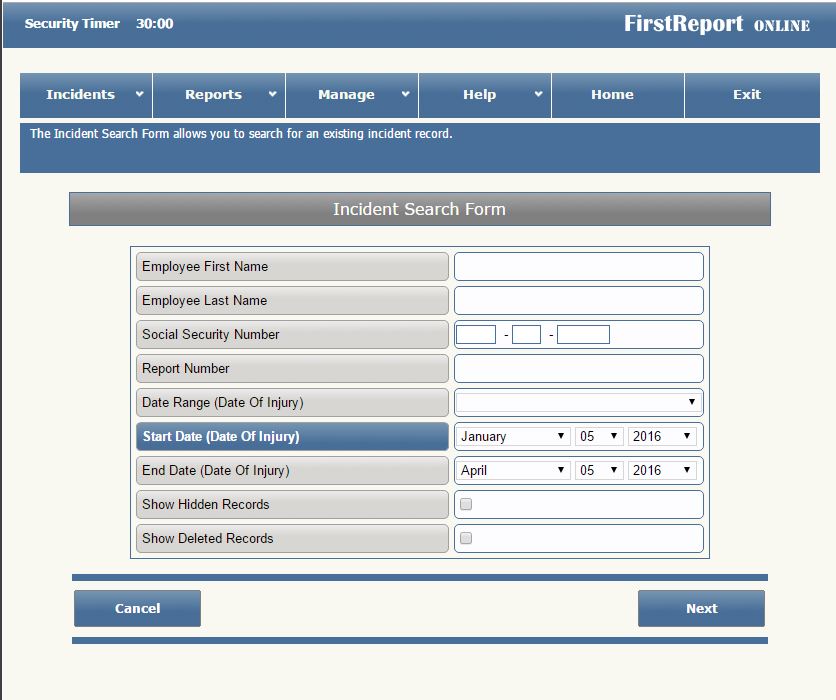 End of Article